Harvest Living Industry Co. Ltd
Rely on our 13 years of industry and trading experience
Socially responsible factories | CE, RoHS, SGS marks | OEM/ODM services
Sourcing Event

Major Customer

Online Store
Contact Supplier:

Add to Basket
MS Liu, Yolanda
Sales Manager
Avg Response Time: Less than 24h
Follow Supplier:

Follow Me
Quality Control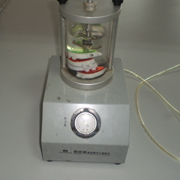 Water-resistant watch QC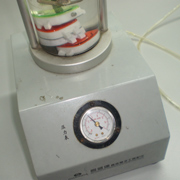 Quality control
QC/Technical Support:
We have separate QC department and it's a very important department in our company. For this department, there is a QC manager. And 25 to 30 workers are charge of quality control work everyday.
Materials/Components:
Most of our material come from China mainland, and some imported from oversea.
Procedures/testing Details:
QC employee test material if they are meet customers and manufacture request. They also check every parts of products, every process of product. And the color, the quality, the packing and more.
Other Information:
We train QC employee how to work better and effective every year to professional training agency. Let our employee have more skill and knowledge to improve our goods quality and reduce defective rate.

This Verified Supplier's Business Registration profile has been independently verified with relevant government agencies
Supplier and product information updated June 27, 2017.
Submit your Buying Request with TradeMatch


Fast and easy to use

Receive tailored offers

Compare quotations

Close
Please select your preferred language:
If you wish to change the language or use the original language later, please refer to the header or footer for more language options.
Verified Manufacturer

The business scope of this supplier's independently verified Business Registration, as licensed by relevant government agencies, allows it to manufacture goods. View BR Profile
Supplier Capability Assessment

This supplier has a supplier audit from an independent 3rd party. View details

Click photo to download report
Back to Top